Introducing the Objectives System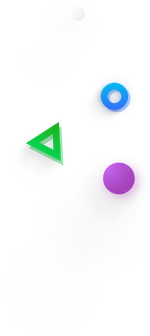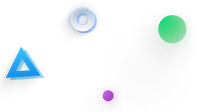 We're excited to release a new feature called the Objectives System to help enterprises get actionable insights from VR / AR.
The Objectives System is a human performance evaluation tool that managers can use to directly measure results from VR / AR. With a few clicks, you can set up and define the steps required for users to be successful based on eye tracking, biometrics and human behavior.
Users can also be failed automatically if they miss a crucial step. For example, if they forget to wear the hard hat or take too long to finish a task.
Break-down showing how users or cohorts performed in each step. This makes it easy to see where they struggled and where the bottlenecks are.
Get answers to:
Are users noticing hazards?
Are the steps being completed in the right sequence?
Are users doing critical actions in a timely manner?
"Trainers can systematically determine user success based on the actions they take within the simulation. This is especially beneficial for complex or dangerous procedures where identifying hazards and enforcing compliance are critical," said Tony Bevilacqua, Founder & CEO of Cognitive3D.
We realized the need for the Objectives System after going on-site to observe the training process at a traditional industrial facility.
Trainees were sent up to work beside live electrical wires in a bucket truck. They performed a load break switch, which is a 30 step procedure to safely switch load currents. From the ground, the instructor gave verbal instructions to the trainee without any materials or checklists.
Electrical engineers performing a load break switch
We had a number of concerns with the situation. Trainees were exposed to dangerous situations and evaluation was being done subjectively.
It relied on individual trainers to deliver procedures which had drifted over time. This meant the learnings were inconsistent between trainees.
The lack of a systematic approach made it difficult to scale and provide best practices to trainees. By using immersive technologies like VR / AR and the Objectives System, instructors have the ability to provide more effective training. Most importantly, VR / AR prepares employees for the job while removing them from danger.
Measurements done in VR / AR are also more in-depth compared to other training methods.
With the Objectives System we're combining the deeper insights from VR / AR with a systematic evaluation of human behavior.
A data rich, contextual timeline of all the actions which took place during the session.
This provides a reinforced feedback loop that results in continual improvements. User progress can be tracked as they progress through the LMS.
"Cognitive3D's vision is to enhance human performance and measurement through the use of immersive technologies. We strive to help enterprises get actionable insights from VR / AR by making sense of the data they collect," Tony adds.
Training is a significant cost for many companies. The United States spends $87.6 Billion every year on corporate training. The systems in place are in dire need of reform to address this increasing demand. With the Objectives System, we've taken a significant step in unlocking greater insights from VR / AR.
---
Stay Up to Date With the Latest In VR/AR Analytics