See Through the Eyes of Your Customers
Get deeper insights into buying behavior from your immersive retail experiences.
Watch video
VR Merchandising Solution with Eye Tracking:
Deep Dive
"Eye tracking provided us with insights into consumer behavior that we wouldn've otherwise missedRafaella Camera, Global Head of Market & Innovation
Strategy Accenture Extended Reality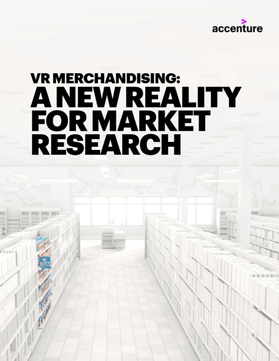 Case Study
A Better Way To Do Market Research:
VR & Eye Tracking
Read this case study to find out how we used VR eye tracking and analytics to uncover insights that were missed before to increase total brand sales by 18% during testing.
Get Case Study
Eliminate guesswork and capture the data
you need to better understand customer behavior in 3 ways:
Observe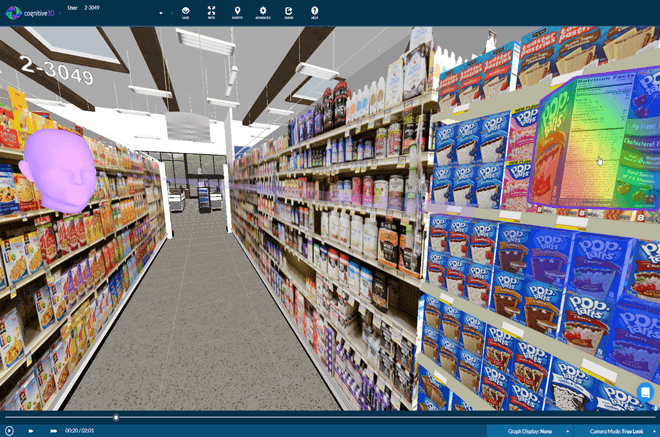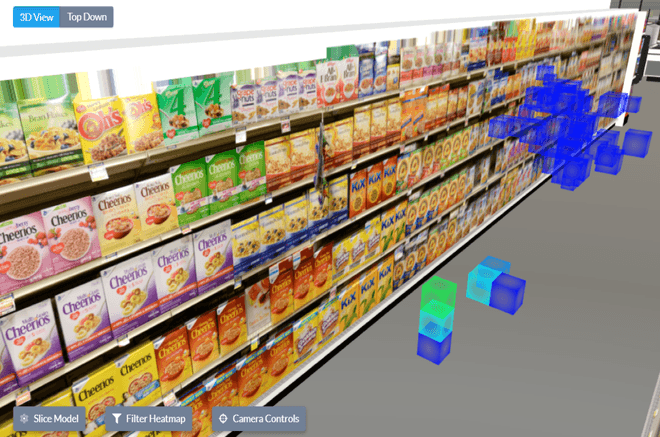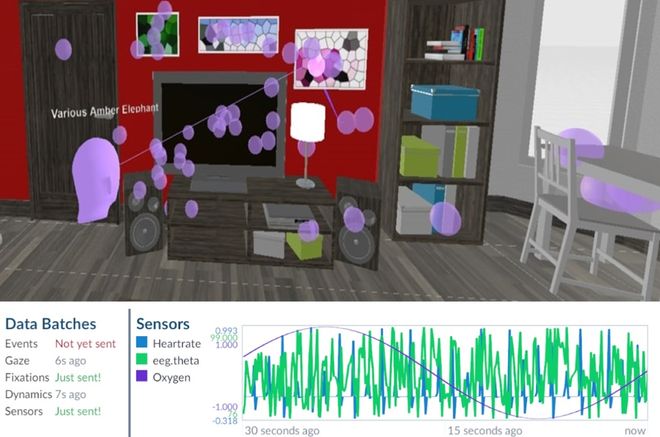 Eye Tracking
Interactions and Positioning
Biometric Sensors
See through the eyes of customers and what draws their attention.
What products are they attracted to?
What are they specifically looking at on the product? (Ingredients, packaging, or label)
How do their eyes move around the store?
Track where customers are, how they interact and move through the store.
Are they spending time in the right areas?
Which products are they picking up but not purchasing?
How do they interact with the shelves?
Measure how customers feel when shopping.
How do they react when they see specific features or products?
How do different retail experiences affect buying behavior?
How do emotions influence decision making?
Report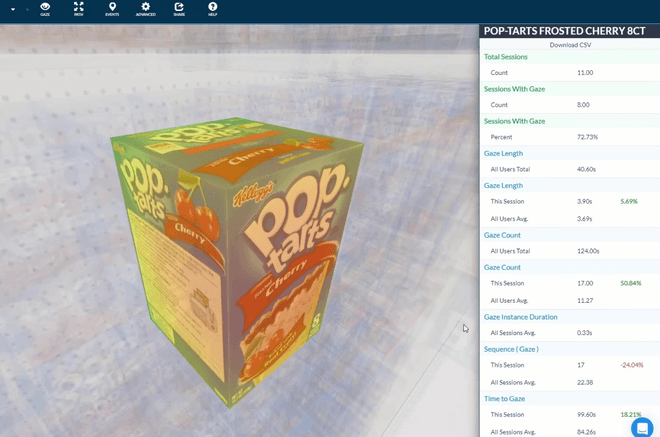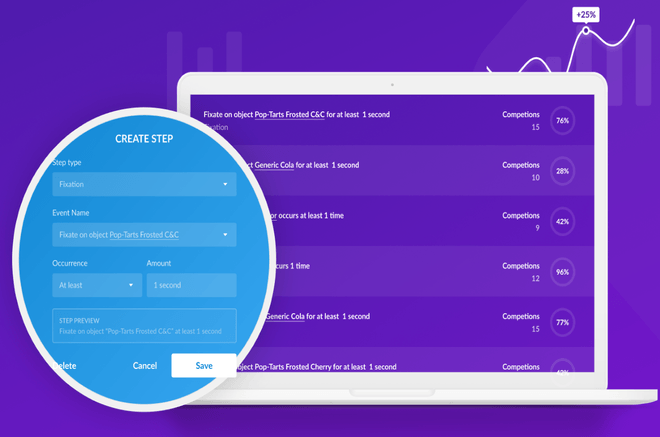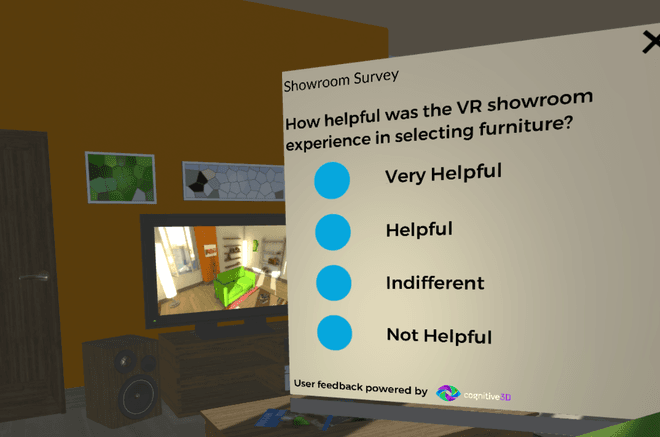 Product Explorer
Objective Systems
Exit Polls
A closer look into specific products and how they perform against each other.
Find out the average number of times a specific product is seen.
How long the product was looked at.
The order in which the product is seen.
Setup and test your hypotheses.
Which experiments performed the best?
How do competitor products compare?
What percentage of customers looked at ingredients before purchasing?
Receive instant qualitative feedback while customers are in VR.
No coding required.
Voice responses included.
Customizable questions.
Review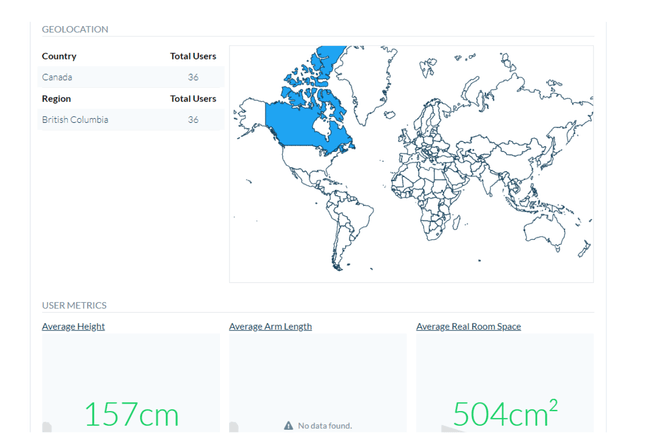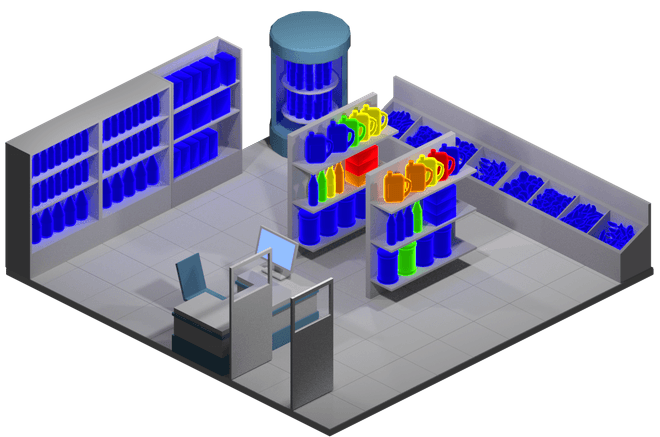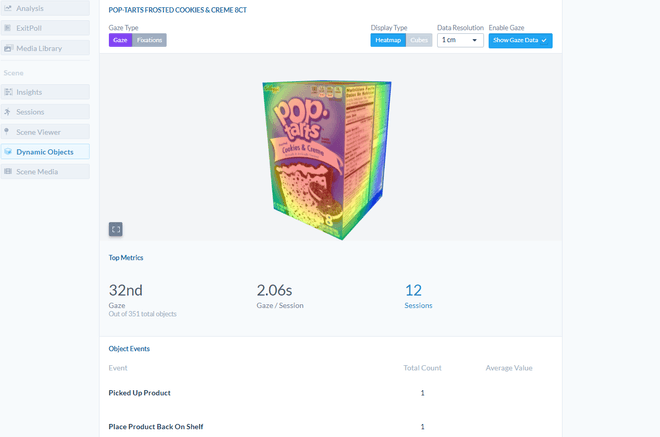 Analytics Dashboard
After Action Review (AAR)
Aggregate View
Surface deep insights about your immersive applications.
Live query data for instant access to all your reports.
Session details are available as soon as customers take their headsets off.
Download sessions or queries in CSV in one click.
Replay and review customer shopping sessions.
Observe how customers move through retail experiences.
See how customers shop from multiple perspectives.
3D visualizations are provided on a time series for individual shoppers or cohorts.
Receive insights into product performance across multiple sessions.
See which products were picked up or purchased the most overall.
Investigate why certain products were picked up but not purchased.
A/B test different labels, signage and stimuli.
Concerned about whether VR will affect the accuracy of your retail results?
We measure immersion and comfort to ensure the technology isn't getting in the way of the stimuli.
Get Started for Free
Join hundreds of immersive simulation experts by using Cognitive3D to understand your participants.