Thanks to the hard work and vision from everyone involved, our Retail Merchandising case study brought home a Lumiere Award this week in Los Angeles. We're excited to see the recognition of immersive technologies on a world stage.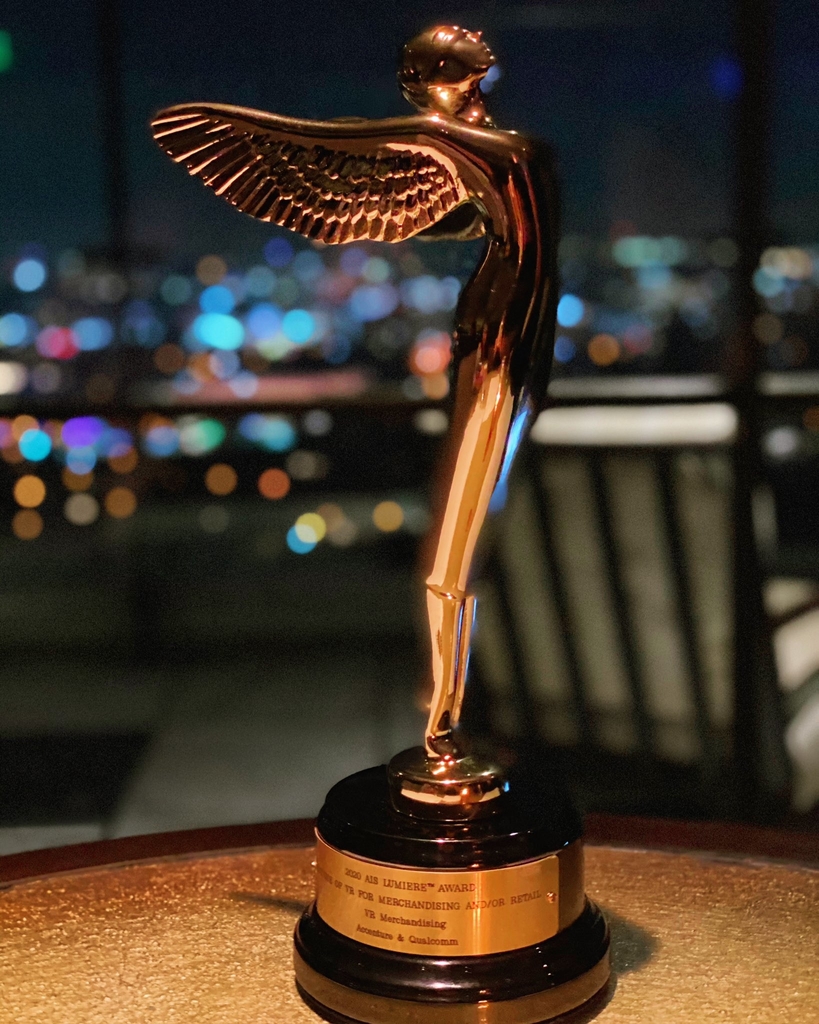 Raffaella Camera from Accenture and Patrick Costello from Qualcomm received the Lumiere Award for Best Use of VR for Merchandising/Retail.
The use case was a unique partnership between Cognitive3D, Accenture, Qualcomm and InContext Solutions to enable VR driven insights for Kelloggs.
Highlights from the study:
Revolutionizing the way consumer research is done by using VR.
The use of Eye Tracking in VR revealed insights missed by traditional research methods.
Increased Kellogg's total brand sales by 18 percent during testing.
Sign up for our newsletter to receive actionable insights to help you directly measure and prove ROI from VR/AR experiences.
← Back to the blog.