Conducting After Action Review (AAR) is mission critical to succeeding in your training programs. AAR is defined as a structured review or debriefing process to find out:
What happened
Why it happened
How to improve
AAR was first used by the military to help soldiers learn quickly on the battlefield. Since then, it's been adopted by businesses that want to be more agile in how they conduct operations.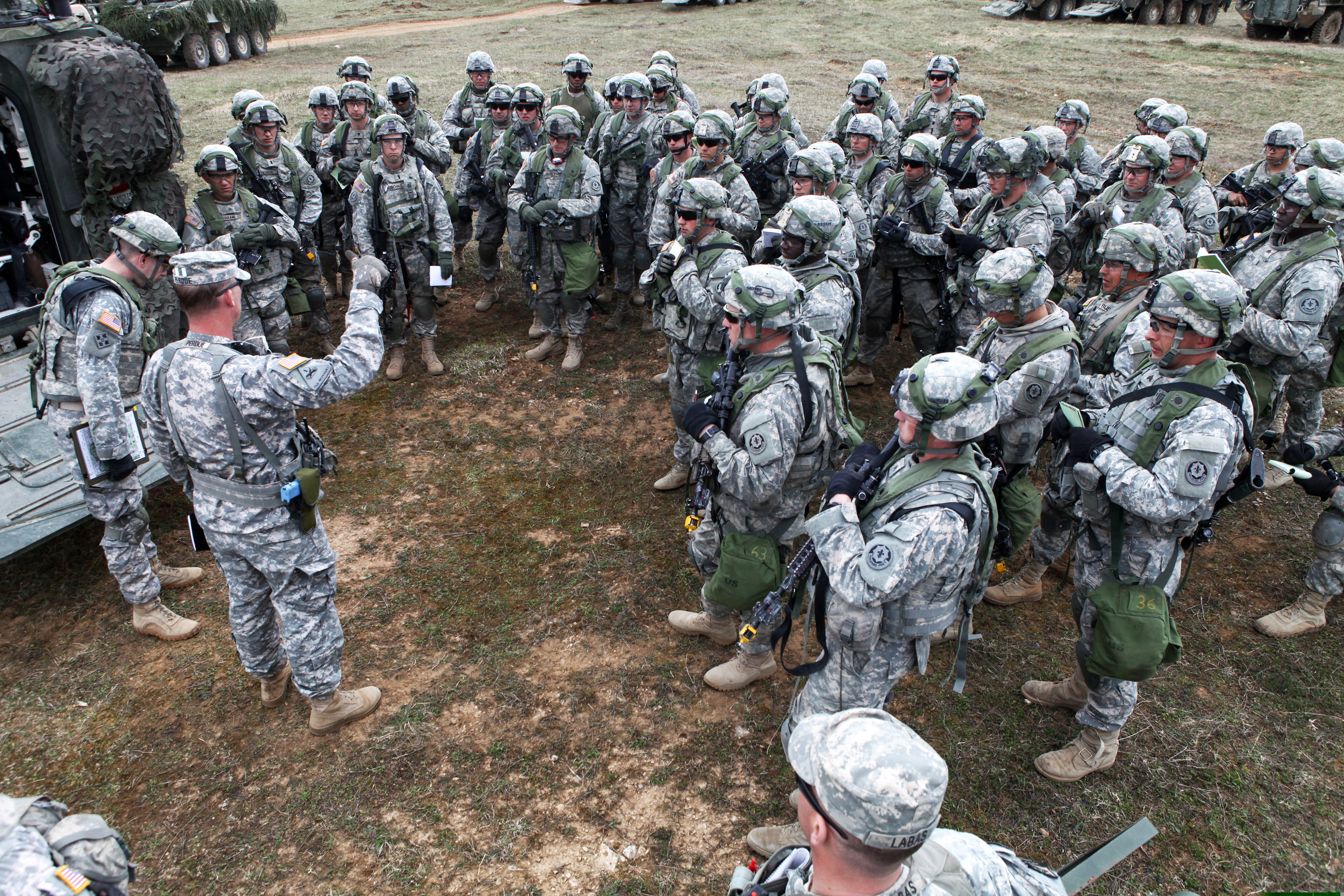 Image via: US Dept of Defense
Through the use of VR in your training, you'll be able to conduct AAR anywhere, at any time and capture richer insights. In this blog, we'll cover these 3 key benefits and how you dramatically improve learning outcomes.
1. Anywhere
Working from Home (WFH) is increasingly common and the number of employers offering a WFH option has grown by 40% in the past 5 years. With recent events, this shift has become more prevalent. Immersive technologies like VR/AR are a fitting substitute in the absence of physical contact.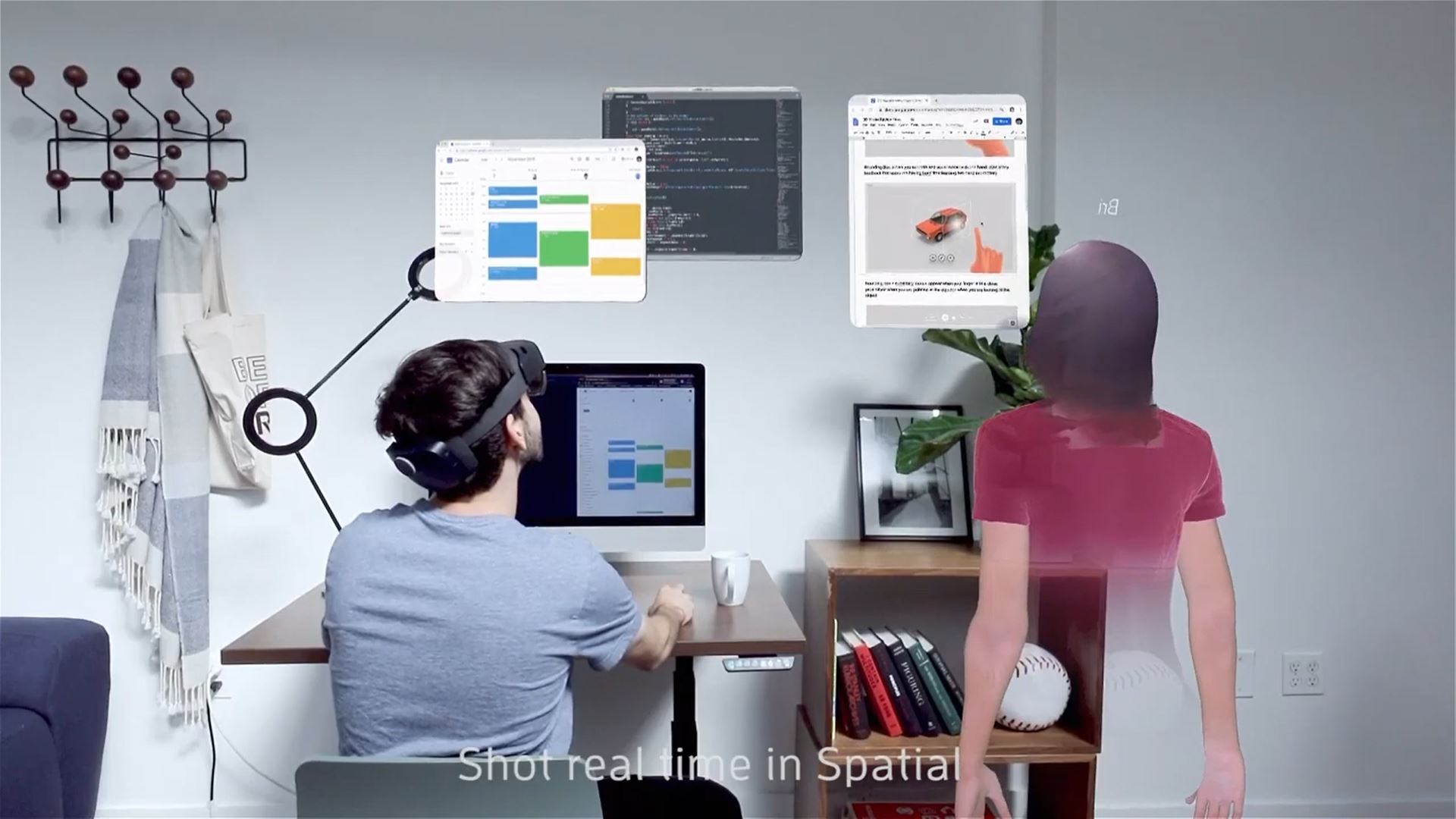 Image via: Spatial
With the reduction in travel and on-site visits, businesses must find other ways to interact with their employees. Video is the standard way of communicating but it doesn't provide the same level of connection that VR/AR does.
For example, a number of conferences are going virtual. These include The VR/AR Global Summit, Vive Ecosystem Conference and Educators in VR. We may see a greater acceptance of virtual technologies even as things return to normal. After all, we're living in a 3D world but our tools are still 2D.
The use of VR/AR also makes expertise more readily available for employees because evaluators can do their work remotely. For the time being, remote training may be the only option for teaching employees.

Social distancing will empower people across the world to find new ways to work together. Now is the time to implement immersive technologies, create meaningful connections and improve learning outcomes.
2. Anytime
To do AAR properly, evaluators need context.
The best way to do that is by being on-site during the training exercise. Otherwise evaluators will miss out on many important details.
This is why reviewing video training exercises after the fact is limited in nature. Video is a 2D medium and can only provide a static replay. A lot of context is removed from the situation so evaluators can only get a limited idea of what's going on.
In contrast, Cognitive3D's analytics platform provides a 1:1 replay in 3D experiences of all the events that take place within the simulation.
The camera can freely roam around the simulation to see events from multiple perspectives. This gives evaluators a more complete picture of what happened. 1st person POV is also available to see through the eyes of the user.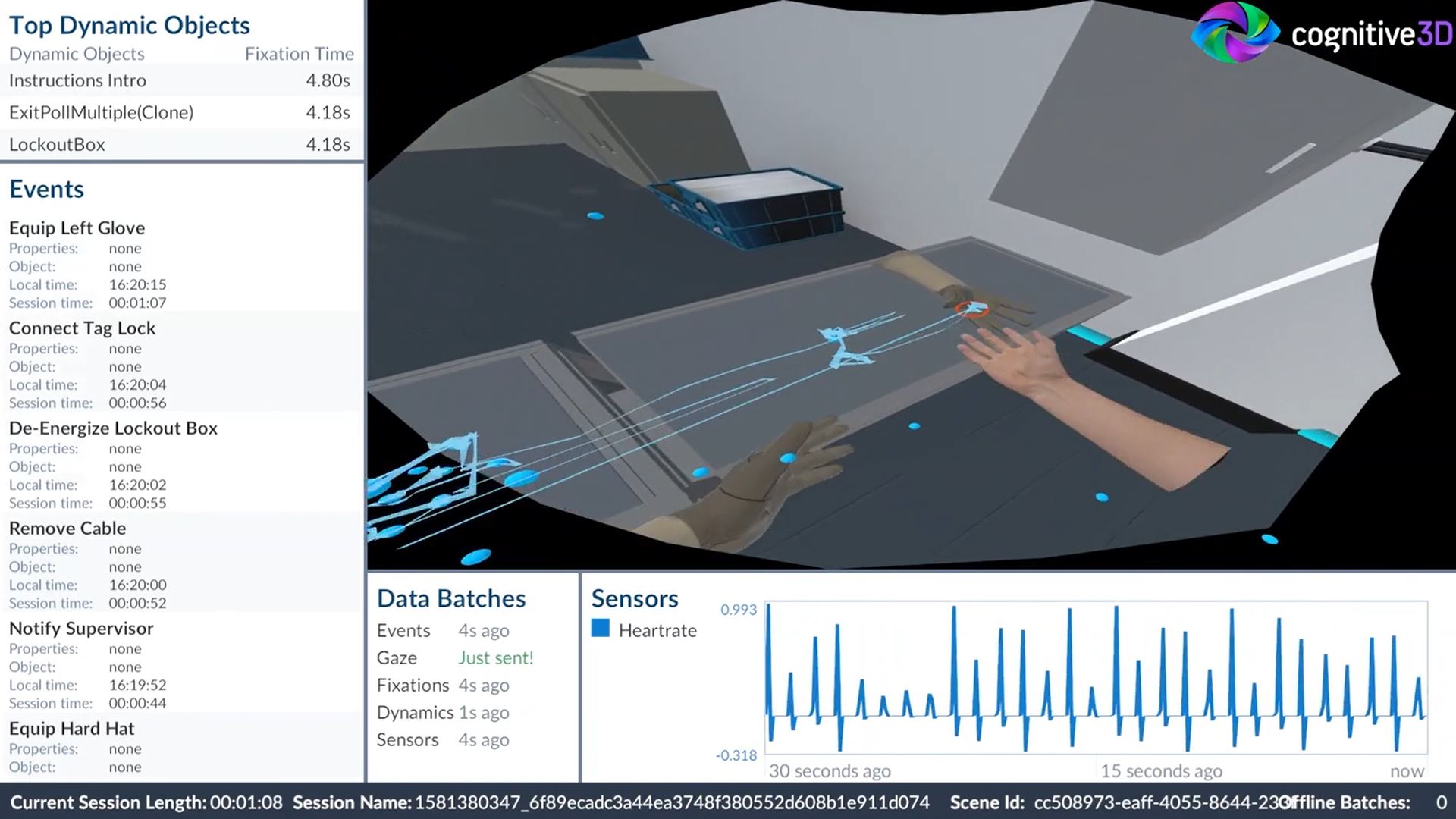 They can scroll through training sessions in VR and see a timeline of every event that takes place. For example, when the user picks up a tool, how long they picked it up for, etc.
Tags are assigned to objects in 3D experiences to provide quantitative metrics such as how long it took to be noticed and in what order it was seen. Additionally, path based tracking gives insight into how users moved through the simulation.
Every session is recorded permanently in the cloud and can be accessible at any time. Multiple user sessions can also be reviewed at the same time to see how teams worked together. All of these benefits make performance assessment much more accurate.
Richer Insights
VR has the ability to provide richer insights into AAR than any other medium.
How do you understand what happened during the training exercise? First, break down all of the actions that the user did during the exercise.
Cognitive3D's Objectives System gives you the ability to quantify user behavior by defining the necessary steps that must be completed for success. It can also quickly evaluate users through passing or failing them based on their actions.
For example, a user must complete:
Action A
then Action B for 2 seconds.
Otherwise, the user fails.
The actions can be based on events, duration or eye tracking data. Actions can be sequential or non sequential.
It's also necessary to find out why it happened. This can be observed through watching the 1:1 replay of the training. Additionally, you can use the Exit Poll survey to ask questions while they're in VR to provide additional context to their actions.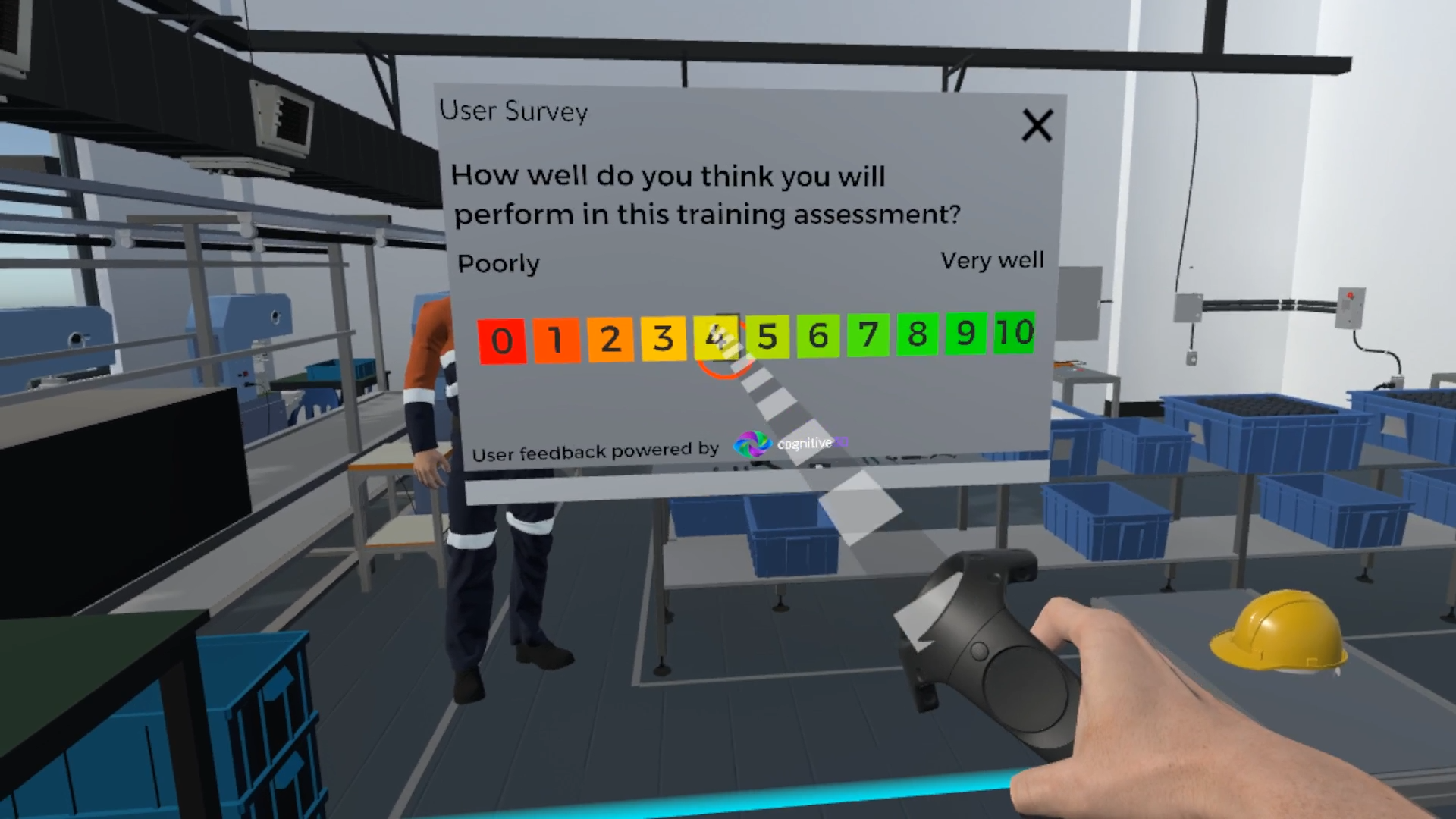 Biometric timelines can be integrated to show how users reacted emotionally through the exercise. This can give additional cues into what they're struggling with and where bottlenecks are.
How to improve: After qualifying success, and understanding the context behind how the user acted, you can dig deeper to build better processes and set them up for success. For example, you can isolate intended behaviors that may predict success.
A New Normal?
Now is the best time to pause and reflect.
Things may change from how they were before and there may be a new normal.
One that emphasizes meaningful connections but without the same level of physical contact.
WFH and immersive technologies are here to stay and will become increasingly common.
Get ready for it.
Sign up for our newsletter to receive actionable insights to help you directly measure and prove ROI from VR/AR experiences.
← Back to the blog.