3 Reasons Why Virtual Reality Is Transforming Retail Analytics In 2020
Imagine you could see through the eyes of your customers.
You'd be able to know exactly what they're paying attention to:
What did they pick up?
How long did it take them to notice the new promotion?
What areas of the store did they spend the most time in?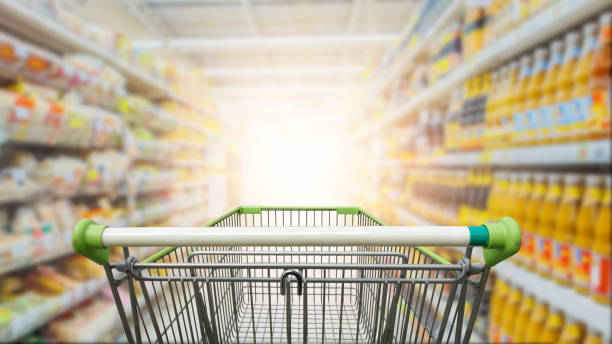 Image Via: iStockPhoto
All of these questions can be answered by using Virtual Reality to capture retail analytics.
Retail analytics is defined by Collins Dictionary as "any information that allows retailers to make smarter decisions and manage their businesses more effectively."
In today's hyper competitive retail landscape, it can be difficult to keep up with the constant change of trends. Companies are under pressure to evolve with growing customer demands.
To serve customers more effectively, retailers need data. Lots of data.
According to Accenture "traditional approaches to consumer testing have drawbacks in terms of cost, timeliness, reach and depth of data."
In 2017, Target went with Option 1 and spent millions of dollars to build "a 100,000-square-foot test store that takes up a full city block in downtown Minneapolis."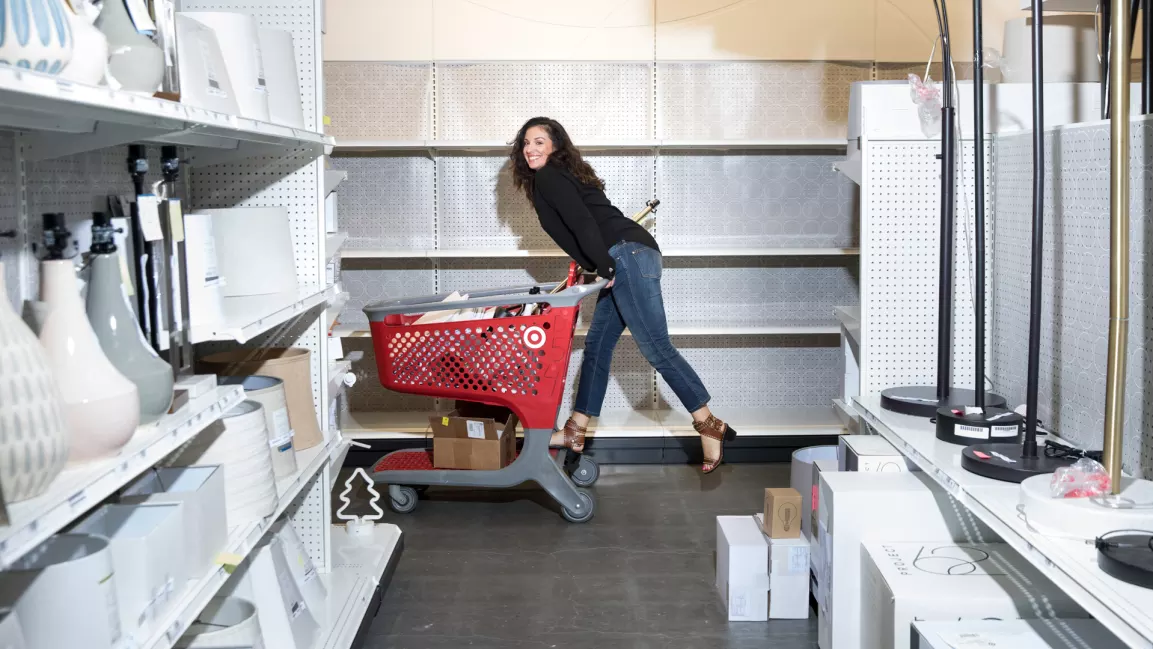 Image via: Fast Company
Not only is it very expensive to build a physical mock store, it also takes a lot of time.
Time that retailers just don't have.
Here's why Virtual Reality is transforming retail analytics.
It's faster
It's more effective
It's cheaper
In early 2019, we partnered with Kelloggs, Accenture, Qualcomm and InContext Solutions to test the planogram, assortment and pricing strategy for the launch of Kellogg's new product, Pop Tarts Bites.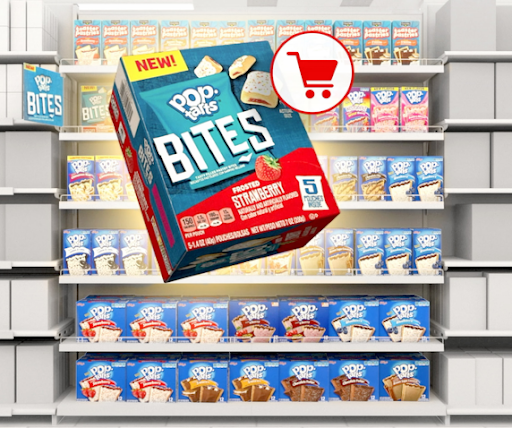 To do this, we designed a Virtual Reality shopping experience. Research subjects were allowed to wander around the store and select products to put in their shopping carts.
"It's Faster"
The first advantage of using Virtual Reality is that retailers can do research faster and with more flexibility.
For starters, retailers will be more agile when addressing new market developments. Less resources required for tangible assets like property or building materials.
Instead they can start experimenting and develop virtual assets in half the time. Retailers can test different hypotheses within the virtual environment on the fly. For example, they can evaluate a variety of variables such as colors, planograms or labels.
By conducting A/B tests, they can see which variables perform the best. The virtual assets can be swapped out depending on the situation. Experiments can be conducted at much greater speeds than what's possible with traditional testing.
"It's More Effective"
Virtual Reality gives retailers the ability to understand consumer behavior more effectively. Tracking eye movement uncovers additional insights that would've been missed otherwise by traditional testing.
For example, eye fixations provide a detailed picture of how consumers scan the products and their surroundings even if they're not aware of it. Traditional tests done by Kelloggs found that consumers expected to find new products on higher shelves. These initial tests concluded that the top shelf would be the best position for their new product.
But we found that when consumers looked at the top shelf, they also looked at surrounding private label products more often. Lower placement of the new product resulted in more attention paid to nearby Pop Tart products.
Eye tracking let us see exactly what consumers looked at and in what order. The results from the Virtual Reality study found that we increased Kellogg's total brand sales by 18% during the study by moving the Pop Tart Bites to the lower shelf.
All of this data is collected without interrupting consumers because it's captured directly from the headset
"It's Cheaper"
Costs can be a significant limiting factor when performing market research. Upfront investment is required to build a physical space, products and shelves.
By using Virtual Reality, retailers can create virtual stores and purchase 3D virtual assets at a fraction of the cost. Once a virtual store is built, it can be used at scale and deployed at many different locations at the same time.
This gives retailers the ability to address new market challenges by personalizing experiences for the consumer. It also gives them greater insight into the preferences of different demographics and locations.
When retailers launch new products or promotions in the future, these changes can be implemented into existing virtual stores. Not only is it cheaper to get started, but it's also cheaper to maintain and scale. Virtual assets can be modified and swapped for little to no extra cost.
By using Virtual Reality, retailers can better understand consumer behavior on a personal level.
This is especially crucial when addressing their needs in the current market.
How To Get started With Virtual Reality For Retail Analytics
Virtual Reality lets retailers perform consumer research cheaper, faster and more effectively.
To stay competitive as a retailer you have to keep up with growing customer demands. The best way to do that is by building new processes and being flexible to changes.
At Cognitive3D we make it easy for you to get started with implementing an analytics solution.
We are headset agnostic and support a number of software engines such as Unity, Unreal, C++ and JS.
This means you can simply install our SDK and connect your headset to receive analytics.
Sign up for our newsletter to receive actionable insights to help you directly measure and prove ROI from VR/AR experiences.
← Back to the blog.