Virtualion and Cognitive 3D Partnership: VR Training From Content Creation to Analysis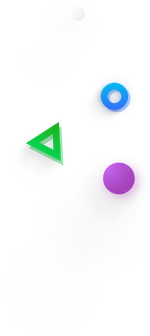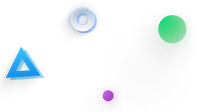 Virtualion and Cognitive3D partnered to deliver a complete VR training solution to customers from content creation to analysis. 
Virtualion's expertise is developing VR for training and simulations across a diverse range of industries. With the addition of Cognitive3D's analytics, Virtualion customers can automatically capture eye tracking, user actions, positioning and biometrics from users. This gives them the ability to translate virtual insights into real world results. 

"Immersive VR experiences have shown to improve knowledge retention and engagement. The high fidelity VR training content developed by Virtualion plays a significant role in making the scenario feel as real as possible. By evaluating behavior in these situations, we can better understand how users perform and react in the real world."Tony Bevilacqua, Founder & CEO, Cognitive3D
Cognitive3D gives users a non-biased evaluation method for capturing insights from VR simulations. These inputs can be qualified to measure performance by creating steps based on these actions. Making it clear to identify what types of behavior leads to successful outcomes.
Virtualion customers can now get actionable insights from immersive simulations and translate them into real world results.

"The world is changing fast and so are we. For the first time in history VR lets us practise, learn and play in parallel digital worlds where we can extend our human capabilities to perfection. But only experiencing is not enough. We need to be constantly learning. We are proud to be partners with Cognitive3D which is a leading VR analytics company that can perfectly complete the meaning of VR in our lives and for customers." - David Ben Moshe, CEO, Virtualion
About Virtualion
Virtualion is a VR|AR|XR studio located in Tel Aviv Israel. We specialize in the creation and development of virtual reality experiences in a one stop shop model. Our studio escorts the client from script to programming until implementation of the final product. 
The studio was founded in 2017 in the pure spirit of passion for art and the uncompromising aspiration for excellence in the production, direction and integration of complex visual projects. The founders of the studio possess the experience, reputation and knowledge of 15 years in the production and creation of hundreds of films across all genres (cinema, television, advertisements, digital and more), representing the foundation stones upon which the studio is grounded.
Get in touch today: https://www.virtualion.co.il/
About Cognitive3D
Cognitive3D is a VR/AR analytics platform that captures spatial data and turns them into actionable insights. Their technology has developed a new language for these types of insights to better quantify user behavior. Cognitive3D is focused on helping enterprises measure success from Training Simulations.
Get in touch today.
---
Stay Up to Date With the Latest In VR/AR Analytics